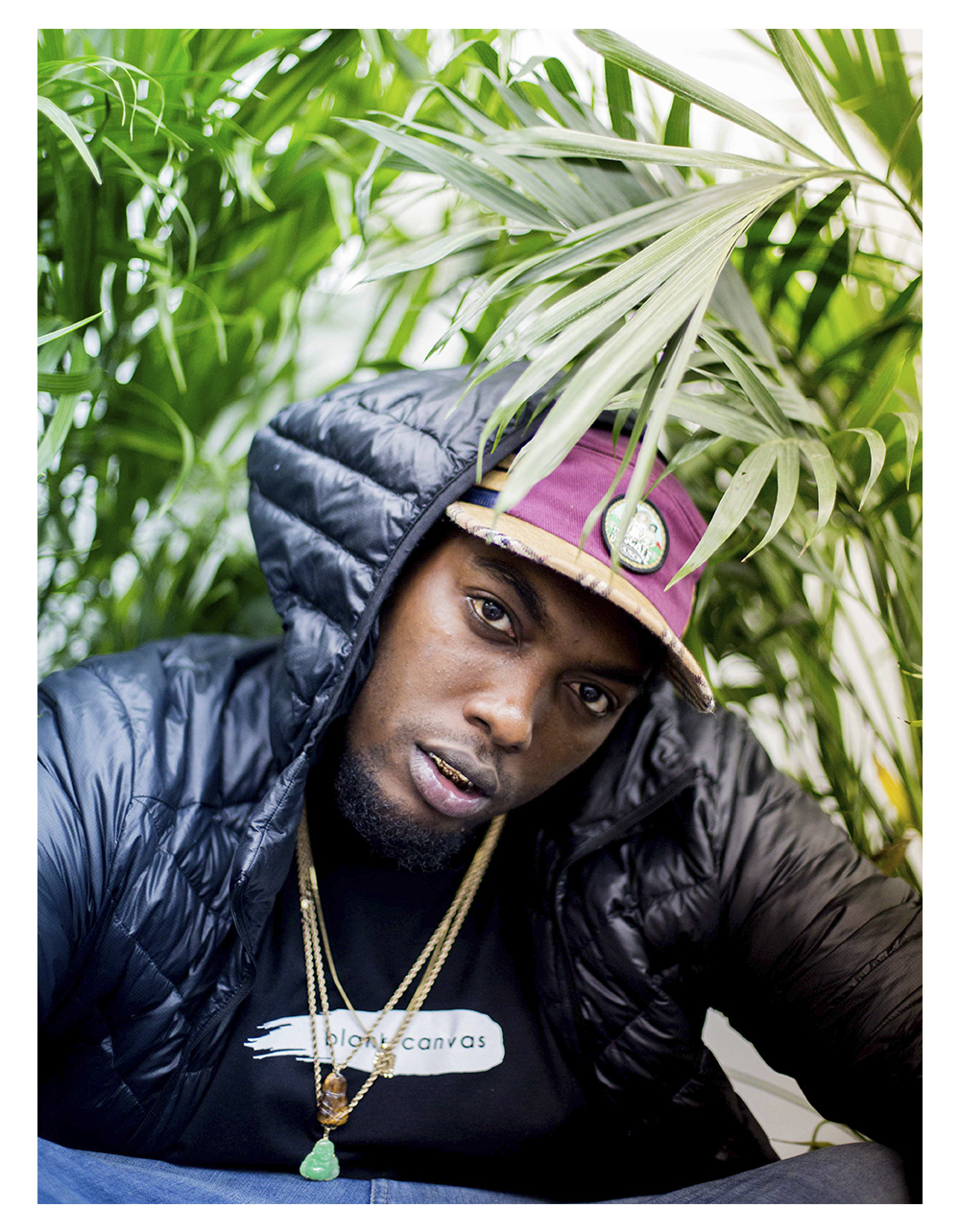 Photograph by Yannick Anton
A
ndrew Davy is a co-founder of Omit Limitation. Omit Limitation is currently known primarily as the creative collective that powers the art space, Blank Canvas Gallery at 890 St. Clair W and organizes events around the city of Toronto. For almost four years Omit Limitation has acted as a forum where we display interesting, thought provoking art from Toronto's underground and professional sectors, it allows us to provide a platform for creatives around Toronto. We have accomplished this in two ways: by posting original content online, and hosting events within the community. We are composed of youth under the age of 29 and the majority of our members being People of Colour, it has always been our mission to amplify voice of colour, artists of diaspora and queer artists through our work. Omit Limitation established ourselves by hosting various experiences around the city including (but not limited to) exhibits, music showcases, networking events and parties. Our team is located in different parts of Toronto and the GTA ranging from Downtown Toronto, Scarborough, Pickering, Oshawa and Etobicoke — our widespread nature has allowed us to tap into multiple cultural groups around Toronto and the GTA.
In it's short presence our initiative has been ranked by BlogTo as one of the Top 17 new event venues of 2016 and has received acclaim from CBC Arts, Toronto Life, OCAD, Gladstone Hotel and the Art Gallery of Ontario. Our curatorial goal is to provide a unique platform for creative expression throughout the city of Toronto. Omit Limitation pushes the boundaries of creative content and event programming as we maintain a strong local presence. We have become a multi-disciplinary art space over the past few months through our exhibitions, pop up shops, music showcases, poetry shows with some of the most seasoned artists from the city of Toronto. Along with providing studio rental services and additional workshops.
Blank Canvas is considered to be one of Toronto's very first "DBC" Spaces (Done by Community) an inviting atmosphere where people of all walks of life can come together and enjoy Toronto's underground art culture. Our community continues to grow and we use our channels every day to liberate our people and share various dialogues and mobilize change in our society.