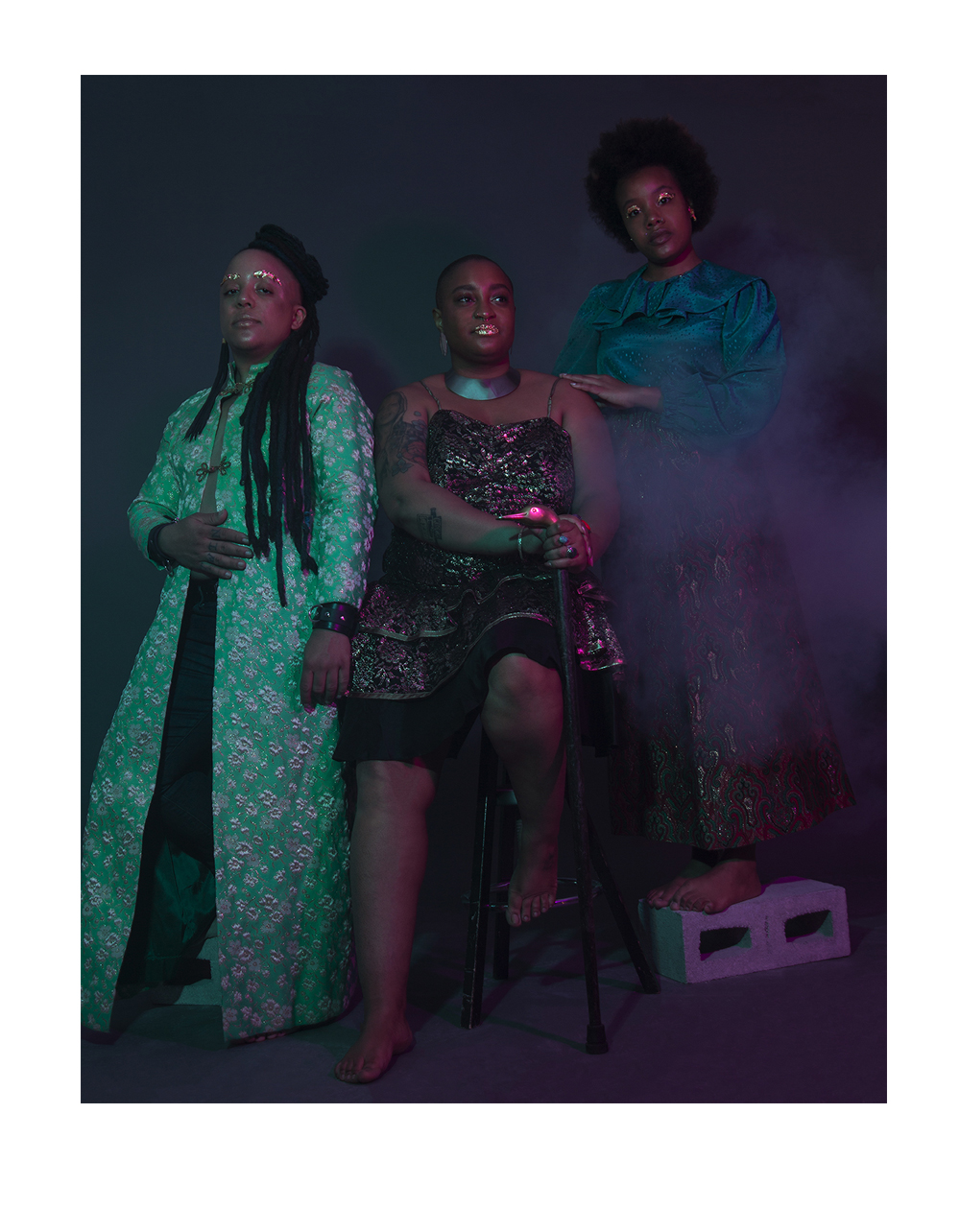 Photograph by Dainesha Nugent-Palache
Syrus Marcus Ware is a Vanier Scholar, a visual artist, community activist, researcher, youth-advocate and educator. For 12 years, he was the Coordinator of the Art Gallery of Ontario Youth Program. Syrus is currently a facilitator/designer for the Cultural Leaders Lab (Toronto Arts Council & The Banff Centre). He is the inaugural artist-in-residence for Daniels Spectrum (2016/2017). Syrus is also a core-team member of Black Lives Matter Toronto.
melannie monoceros is a poet and artist exploring polysensory production through text/ile and performance. They have read and performed at the Mayworks Festival and at Buddies in Bad Times Theatre in Tkronto, ON. melannie's writing has appeared in Make/Shift magazine and When Language Runs Dry. Their first solo exhibition, Point of Origin, has received critical acclaim at the Tangled and Thunder Bay Art Galleries. Currently melannie is working on a series titled "a n c e s t o r a d i o", the first of which will be presented as part of TSG: Uprising at the Gladstone Hotel in summer 2017.
Geneviève Wallen is a Toronto-based curator and writer interested in issues of ethnocultural representational spaces in Canada. Wallen's focus on diasporic narratives, intersectional feminism, intergenerational healing, and alternative BIPOC futurities inform her practice. She has curated exhibitions in Montreal and Toronto, and is currently Programming Coordinator at Xpace Cultural Centre and a board member-curator at YTB (Younger Than Beyoncé) Gallery.